I'm playing a show in early November then I'm stopping playing, recording and releasing music. Some people have asked why, so here goes.
As soon as I picked up the guitar, I started to write loads of songs. I sent a few to some record labels and then one of them said they wanted to release them. Bearos Records was started up to support bands and artists, and to encourage them to keep going. They definitely did that for me. My first EP got a stack of good reviews and John Peel played one of the songs from it a couple of times on his Radio One show. Other DJs around the UK and Europe played it too. Offers to play shows came to me through Bearos, and I got to play all over the country, including a couple of Radio One shows.
I spent 2002 and 2003 recording an album at a leisurely pace, amid playing more shows. All was good. I'd create, I'd release, people would buy CDs, they'd come to shows and I'd get paid for all this. I met a load of great people along the way. At that time music for me was effortless and fun. Although I didn't realise it at the time, I was one of the last songwriters operating in an era where music was made and sold in a certain way.
The internet changed the game. MySpace was the first game-changer. It became so easy for anyone to slap any old music in the public domain, while at the same time making them believe that illusion that through this new medium that they could achieve mainstream success. The music world became saturated with millions more bands and songwriters all trying to get the attention of an audience. Facebook and Twitter followed and slowly, musicians turned into administrators reluctantly (happily?) spending more time tapping away at keyboards, updating blogs, Twitter feeds, facebook pages and uploading songs than writing amazing songs. They update their various sites with a naive sense of importance, to become a very, very tiny part in someone's media feed. There are countless websites now trying at attract musicians to create a profile to stream their music offering opportunities of exposure and financial success. And then there's the can of worms that is Spotify…
I believe that the only people who are really benefiting from music being streamed on the internet are the websites who sell the advertising that bring the money to the site so that the site can give the music away for free. Them, and the end user, the listener, who gets the music for free. It leaves the musician in a strange place in the equation, especially as they have often paid to get their music streamed on these sites. And why have they done this? To get more fans? To what end? To buy their album? Do they even know why? They are trying to navigate themselves thorough a world of noise and smoke while adding more noise and smoke while trying to buy a dream that no longer exists.
Bands used to release physical albums, now they 'release' a video by posting it on YouTube. A band that I know can sell out 500 capacity venues in their hometown. They are pretty popular. They released an EP recently. It didn't get a physical release, even though they had record label backing. That's an indication of a band and it's label's confidence in their audience to part with cash for a recorded product. It's a scary climate in which to be running a record label and to be making music, and I do both.
The world of how music is sold and consumed has evolved to be a place where I don't want to be any more as a self-releasing songwriter, so I'm leaving it. I don't want to rain on your parade, and if current ways of trading music are working for you, then I'm happy for you. Top marks. You are succeeding against all odds. Long may you run.
I'll leave you with this: Music has only been being recorded and marketed for around 110 years. Given how old the human race is, this is very recent. Before this, live music was the only form music had, and even that as a formally-package commodity is fairly new. With music freely traded with or without the writer's permission, maybe we're now entering the end of that window where music can be packaged and sold. Before this music was free from commerce and was allowed to breathe and flow in a more human way, untethered, ungoverned and free from cash associations. Maybe that's the best way for music to be. I'm at my happiest just creating music, so that's what I'm going back to doing. I'll see you for songs around the campfire.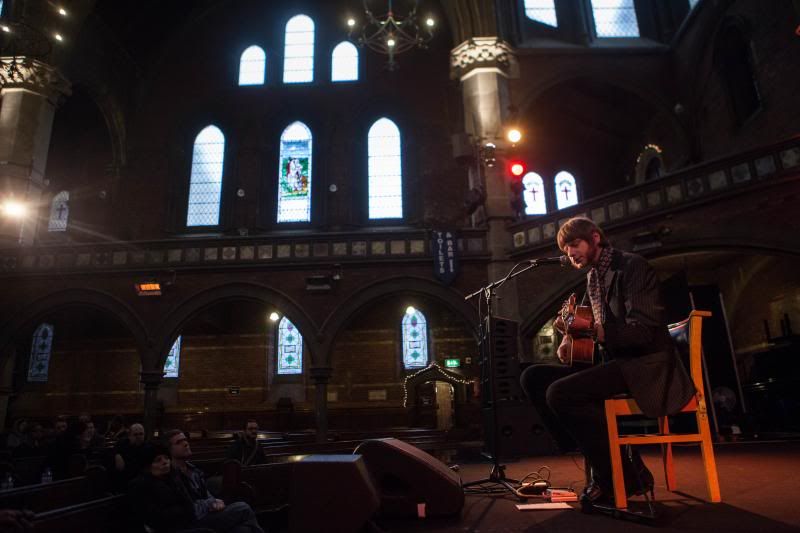 Saturday 9th November
London
Daylight Music at Union Chapel (12pm)
Frank Chickens, Ben Calvert & The Swifts, Dead Flowers
Click this text for event details
Facebook Event
Post Tags:
Browse Timeline
Add a Comment