Ben Calvert & The Swifts cover of Bright Eyes will be released on Bohemian Jukebox on Monday 30th March through iTunes and other digital stores. The video will be premièred on the same day at MuzuTV
"With my version of Bright Eyes, the aim was to take the song out of the context of the film Watership Down to convey the true intention of the song-To present death as a mysterious, certain, and foreboding universal force. While exploring this, the song is also a poetic meditation on the force of life and the transition into death.
Easter presents a fitting time for the release." (Ben Calvert)
Melbourne artist Sophie Demitriou, (Dark Vice), created the video to Ben's cover.
Like a moving Rorschach test, it is an abstract and hypnotic image that is open to personal interpretation.
What will you see?
muzu.tv/ben-calvert-and-the-swifts
Bright Eyes was self-recorded and self-produced by Ben in his home studio and was mastered by Pete Maher.
(Paul Weller, Damien Rice, Beady Eye)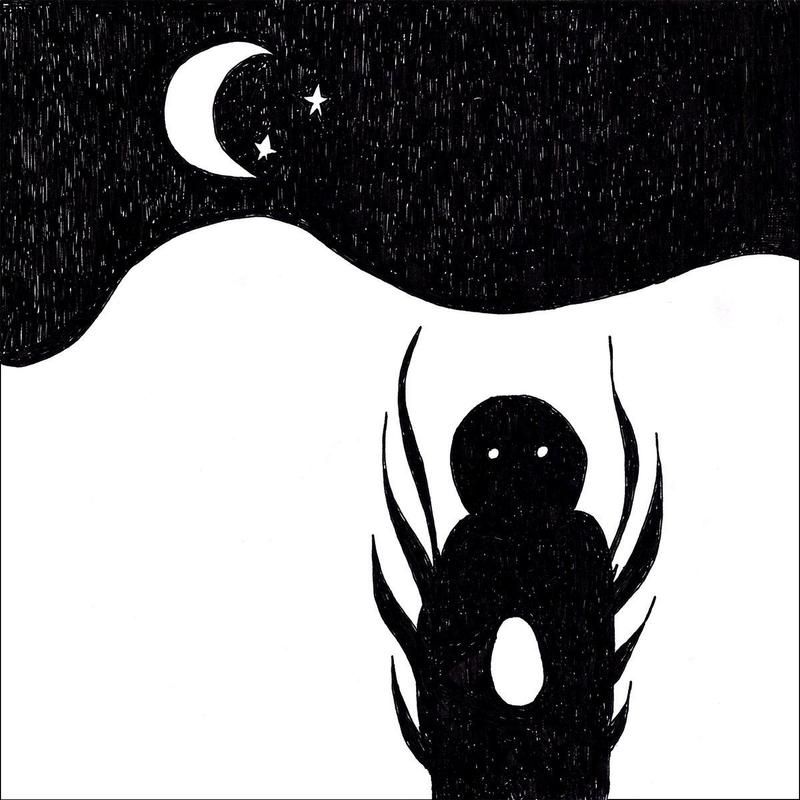 The Sea, The Sea is the new single by Ben Calvert & The Swifts. It's a haunted, wintry tale of estrangement and loss inspired by the Iris Murdoch novel of the same name. With pared-down instrumentation of vocals and guitar, it's a return to a brass-tacks approach for Ben where the emphasis is on the craft of the song.

Ben Calvert & The Swifts – The Sea, The Sea on MUZU.TV.
Having played his last show at Union Chapel in November 2013, Ben took a year-long hiatus to write. The Sea, The Sea is the first of a series of releases planned for the next twelve months.
The single was self-recorded and self-produced by Ben in his home studio and was mastered by Pete Maher. (Paul Weller, Damien Rice, Beady Eye)
"This ghostly single makes a beautiful introduction. If you like Bon Iver, Midlake or Fleet Foxes then this was made for you."
Brum Notes
Available exclusively on iTunes here:
The Sea, The Sea – Single – Ben Calvert & The Swifts
Ben returns to playing live with a home town show on Saturday 20th December at Ort, Birmingham. The facebook event is here:
Buzzard Lope, Gill Sandell, Ben Calvert & The Swifts
While making experimental theatre at Dartington College of Arts, Ben picked up a guitar and started writing songs immediately. Influenced by British folk and US Psychedelia, audiences and reviewers alike have been charmed by his understated lo-fi post-folk sound that has melodic, narrative, songwriting at the core.
"Finely crafted songwriting" Metro
"Resurrects the mad ghosts of Nico and Nick Drake" Virtual Festivals




Reviews of the album Festive Road:
'Introspective and often melancholic vocals offer the perfect picture window to redeeming an era of sound from the likes of Nick Drake. Ben's voice has a quirky edge that is reminiscent of a male Vashti Bunyan. The orchestral sounding magic rests with his band who have a rich full sound. Folk music served up with a splash of dark psychedelia."
**** Folk Radio UK

'Gentle, lilting lyrics stir up echoes of Belle and Sebastian. The lo-fi production adds a charming intimacy.'
For Folk's Sake

'Captures gritty scenarios and balls them up into tunes of semi-surreal indie-folk.'
The Fly
Click the Bandcamp button below to preview music and buy.

(Since February 28th, 2011)