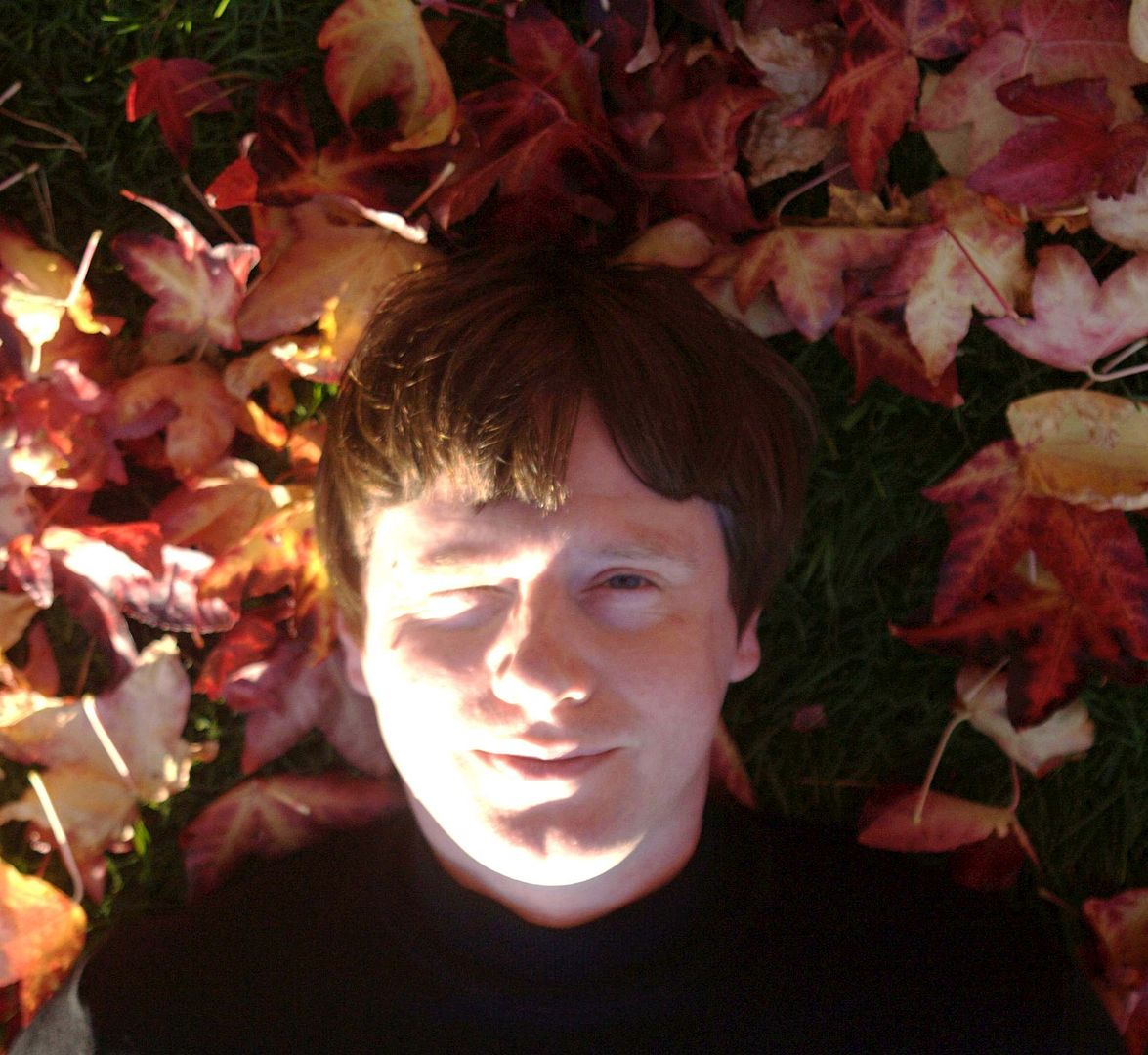 While studying theatre at Dartington College of Arts, Ben picked up a guitar and immediately started writing his own songs. He's influenced by early Seventies British singer/songwriters, 60's Psychedelia and Britpop.

A chance meeting with double bass player Joe Limburn at a gig in Bournemouth in 1999, resulted in three of Ben's songs being recorded at the Royal Academy of Music in London. He hawked then around the major labels in person, though they thought investing in folky sounding music was a bit of a gamble at the time. The songs finally found a place at prolific indie label Bearos Records. They were released on 7" vinyl as the state of travel to coincide with a show at the Midlands Arts Centre in Birmingham.
The song Leeds For The Winter was played by John Peel on his Radio One show and other radio stations followed.

Shortly after, Ben befriended Mike Stokes of Bentley Rhythm Ace. For a year they worked together, making new recordings and piecing together songs previously recorded on portastudios and in St Mary's church Moseley.

Ben premiered his debut album The Leafy Underground at his residency Bohemian Jukebox at the Bull's Head, Moseley, in the Autumn of 2003. Songs from the album were play-listed and played on national and Independent radio stations on all continents.

Tours followed, playing at venues such as City Folk at The Heavenly Social, (supporting Kris Drever), and blang! at 12 Bar. Bearos Records continued their support and released the EP love;defenestrated in 2005 and The Broken Family DaySaver in 2008. And more shows. Ben joined Guillemots onstage for their final number at Birmingham Academy, and he played support slots to New York Anti-Folk originator Lach, Hamell On Trial, and political folk-rocker Chris T-T.

Then a band stabilised…

Ben Calvert & The Swifts

Ben Calvert & The Swifts' played their first show in front of thousands of avid ears and eyes when they opened the main stage of Moseley Folk Festival in the early Autumn sun of September 2010 for Divine Comedy.
Weeks later they played a sell-out show as support to Jeffrey Lewis. A support slot to Erland & The Carnival followed, then a packed-out show at Birmingham Symphony Hall.
The next Summer saw them play their first London show on the Headline Stage at St Pancras Station Sessions Festival. In October the band's debut album Festive Road was released to critical acclaim.
Shortly after, Ben went solo again.
After playing a show at Union Chapel in November 2013, he took a year-long hiatus to write. The single The Sea, The Sea marked his return.
The single was self-recorded and self-produced by Ben in his home studio and was mastered by Pete Maher. (Paul Weller, Damien Rice, Beady Eye) Within five minutes of the track being uploaded to BBC Introducing, it was playlisted for the following Friday.
Ben continues to record and release, and you might catch him when he plays the odd show, mainly at poetry and performance events in West London.