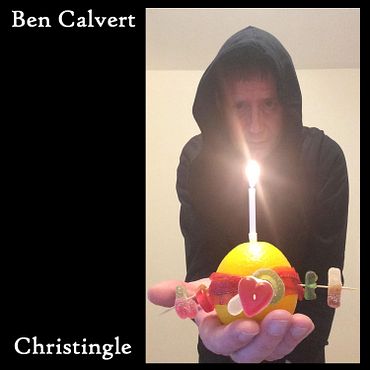 "The time of year has come to bear the weight of trees. And we will walk among the Christmas lights.
Can you see the people all around the square? Some move as though they walk on air, while others live upon the street."
(Black Friday)
'Tis the season. Here comes the constant onslaught of digital adverts on screens in the street, in our homes, on trains and in our hands. Like Gods they scream "SPEND", and we bow down and pay. TODAY'S THE DAY: IT'S BLACK FRIDAY! A freezing human on the street begs for change, though there is none. A lone soul walks down a festively lit High Street and feels strangely low. Fat cats sit in luxurious seats of power, and they warm their hands by slowly burning the disadvantaged.
Ben Calvert's new 3 track single Christingle looks deep into the chasm that Christmas creates between those who have and those who do not.
Influenced by Provokiev's Dance of The Knights, (The theme tune to BBC's The Apprentice), Fleet Foxes and Radiohead, its somber arrangements and jingle bells take you on a journey through the darker side of the Festive Season. Though like most tales, there is a positive ending.
Stream and add it to a playlist on Spotify
Listen and buy direct from me, exclusively at:
bencalvert.bandcamp.com
—–