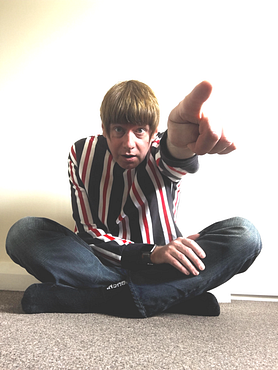 While studying theatre at Dartington College of Arts, Ben picked up a friend's guitar and immediately started writing his own songs. Influenced by early 1970s British folk, Britpop and Psychedelia, Ben's post-folk sound has melody, stories, and lyrics at its heart. Frequently likened to Nick Drake and Syd Barrett, his very personal, often introspective and melancholic songs have charmed audiences and critics alike.
He's played hundreds of shows in living rooms, bookshops, boats, festivals and venues throughout Europe and Australia, including Moseley Folk Festival, Birmingham Symphony Hall, No Direction Home, Union Chapel, Warwick Arts Centre, The Grain Barge and Hausmunik. He's also a regular at the annual Nick Drake Tribute Gathering.
He's supported the likes of Hannah Peel, Erland & The Carnival, Smoke Fairies, St Etienne, The Divine Comedy, and Jeffrey Lewis.
Ben is currently working on his 17th music release, the EP Outside/Inside, due for release in the Autumn of 2022
'Introspective and often melancholic vocals offer the perfect picture window to redeeming an era of sound from the likes of Nick Drake. Ben's voice has a quirky edge that is reminiscent of a male Vashti Bunyan. Folk music served up with a splash of dark psychedelia.'
Folk Radio UK
'Calvert has a winning way with a melody.'
Malcolm Carter, Penny Black Music
Listen on Spotify
Buy limited edition vinyl and CDs direct from me at Bandcamp