Thursday 30th March 2023
7:30pm -11pm
The Juke, York Road, Kings Heath, B14.
You Me and the Trees, Richard Burke, Ben Calvert.
£Pay As You Feel
A Die Das Der Event featuring singer songwriters with soul.
See the Facebook Event for more info.
Friday July 15th 2022
6:30pm-10:30pm
The Nick Drake Tribute Gathering
The Village Hall, Tanworth-in-Arden, Warwickshire.
Free
Set in Nick Drake's home of Tanworth-In-Arden, this small yet international event is where homage is played to the fragile lyricism, and incredibly imaginative and skillful guitar playing of Nick Drake. Hearing Nick Drake's Bryter Layter was the inspiration for me to pick up a guitar and to start songwriting. I'll be playing this event along with friends from around the globe.

'And now we rise/And we are everywhere.'
(From The Morning, Nick Drake.)
More info at The Annual Nick Drake Tribute Gathering.
Track Ben Calvert Shows at Ents24.com
Past Shows:
Sunday 17th April 2022
7:30pm
Kitchen Garden Cafe, Kings Heath, Birmingham
£7/£6 concessions.
I'll be dusting off my Epiphone and heading back to the town of my home. This'll be my first Birmingham gig for nearly four years. There'll be some songs I've never played before and an Easter song. All in all, quite a cracking line-up.

Get yr tickets from WeGotTickets!
———————————————————————————————————————-
Sunday 14th June 2020
7pm GMT
Stafford Live, Tenterbanks, Stafford.
Broadcasting live on facebook from my river bank home. I moved to Stafford last June for a change of scenery. Tudor houses, riverside walks, rolling hills, and nice pubs. It's bloody lovely. Life here has influenced five songs, which will be released soon on the Weathervane EP. I'll be premiering those songs tonight, along with other new ones and tunes from my previous LPs, EPs and singles.
Click here to watch live on Sunday.
You might have to like the page to join the show.

Broadeye Windmill, Stafford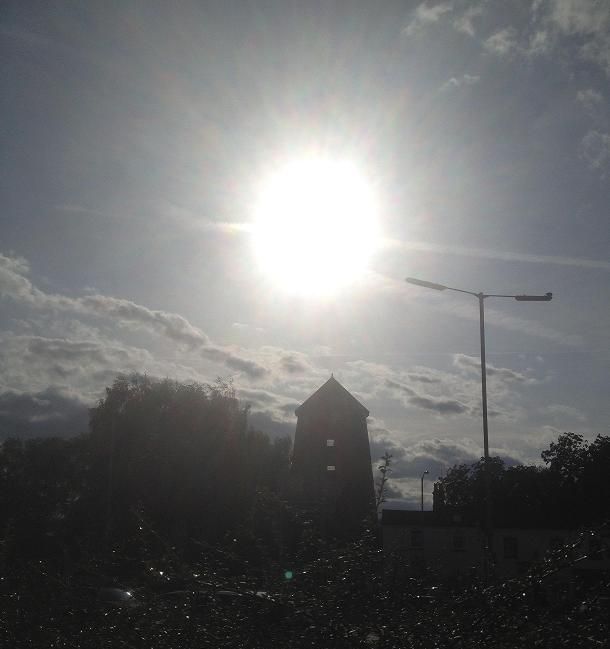 Saturday 12th October 2019
Nev's Apple Jam, West Ealing
With Aiden Andrew Dunn, Naomi Foyle, Lazy Susan, Niall McDevitt, Tim Briffa and more.
Saturday 17th November 2018
The Cuban Embassy, Birmingham.
The Sounds of The Sirens, Samantics, Ben Calvert & The Swifts
**Early show: 7pm – 10pm**
More info and tickets at:
Birmingham Promotors Website.
I launched my new EP Dartington Dreams and Nightmares by playing it live at Dartington in September. I'll be playing some songs from it tonight at this home-town show.
The vinyl copies of the EP will land in Early November. This is the first time you'll be able to get one from me personally at a show, for just £8.
Saturday 8th September
Dartington
Studio Three
9pm
Dartington Dreams & Nightmares is the new EP by Ben Calvert & The Swifts. This collection of songs tells the stories of lives within the setting of the sprawling gardens, historic buildings and performance studios of Dartington; a beautiful, isolated, inspiring and haunted place, with its own ancient and modern myths and legends.
For this performance, the EP will be performed in its entirety. Along with Ben's tribute to Nick Drake, 'It's a Long Way To Town.' This performance is part of a STREAM, a Series of Transdisciplinary Rituals & Experiments in Art & Music. Buy tickets here.
Ben Calvert & the Swifts tour dates

Saturday 28th October 2017
London (Ealing, The West of)
Nev's Apple Jam
I've been invited by Nev Hawkins to play at his Apple Jam. Aidan Dun, The Poet of Kings Cross is also playing. I've just looked him up. I'm excited. We'll all make merry by eating the fruits from the tree in Nev's garden, drinking beer and wine, and having some songs. Does that sound Dionysian? I'm banking on seeing old friends and meeting some new ones. If you know Nev and you'd like to come along, then get in touch with either Nev or me.
It was fifty years ago today…
I love The Beatles. I love The Night Owl. I'll be combining the two to play a couple of Beatles songs for the celebrations of the 50th Anniversary of Sergeant Pepper's Lonely Hearts Club Band.
Sunday 13th August
Birmingham
The Night Owl

Sunday 28th August 2016
Ludlow
Greenfest at Ludlow Brewery. (Two Coats Colder, Emma and The Professor, Ben Calvert & The Swifts)
greenfestival.co.uk
Friday 22nd July 2016
Tanworth-In-Arden
Village Hall (Nick Drake Tribute Gathering)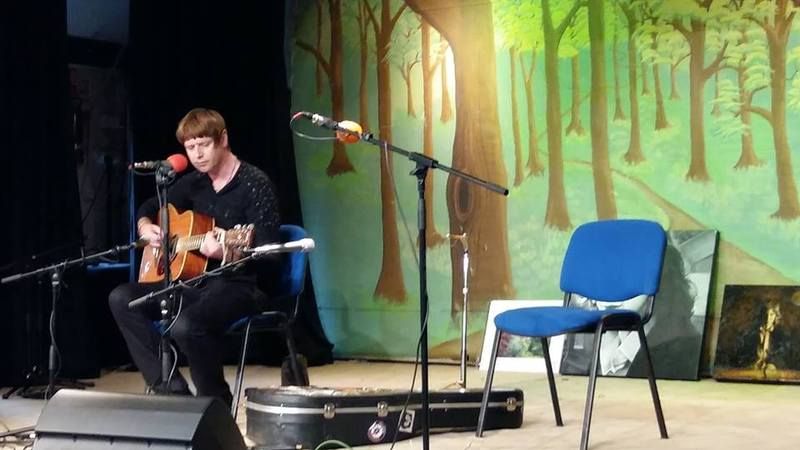 Saturday 9th April
Stourbridge
Scarycanary
Zapoppin', Smokin' Pilchards, Ben Calvert & the Swifts.
£2 on the door.
Friday 8th April
Birmingham
Ort Cafe
Zapoppin', Ben Calvert & the Swifts, Smokin' Pilchards.
£5 on the door.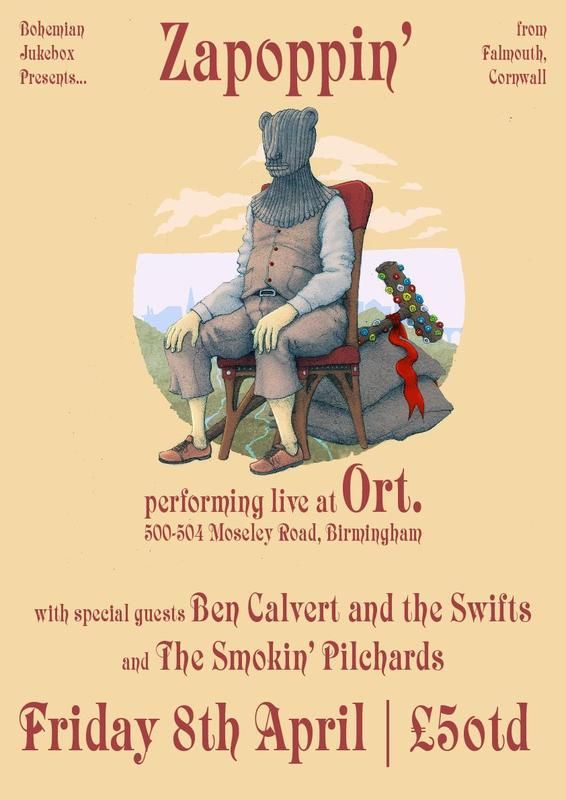 The Roadhouse (As part of Independent Venue Week)
Birmingham
Tom Hingley (Inspiral Carpets), Ben Calvert & The Swifts.
£5
More info and tickets from: TheRoadhouseBirmingham.com
Doors 7pm
14+
Saturday 18th July 2015
Tanworth-In-Arden
St Mary Magdelene Church
4:30pm-8pm
Playing at the Nick Drake Tribute Gathering in honour of one of my biggest influences.
www.nickdrakegathering.wix.com/nickdrake
Saturday 20th December 2014
Birmingham
Ort
Buzzard Lope, Gill Sandell, Ben Calvert & The Swifts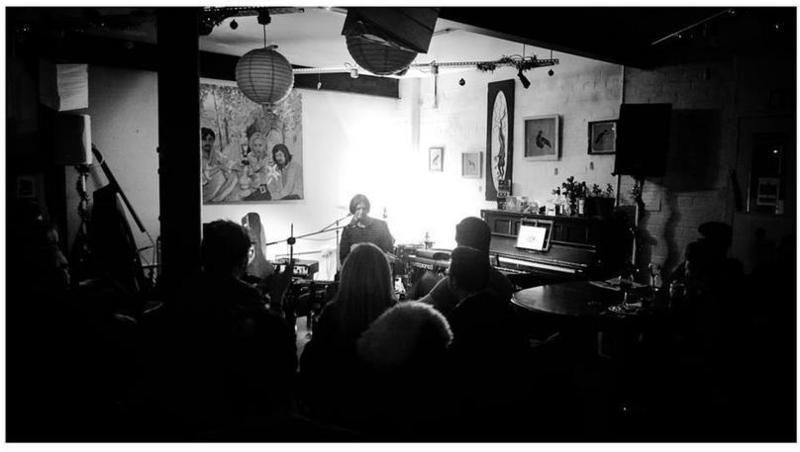 Ben Calvert & the Swifts Live Dates

Past Shows
Saturday 9th November 2014
London
Daylight Music at Union Chapel (12pm)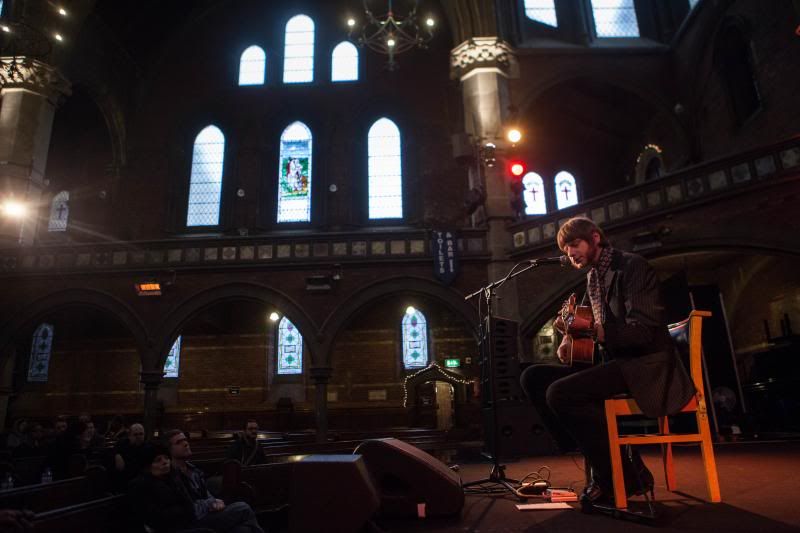 Photo: Jim Lasbury
Frank Chickens, Ben Calvert & The Swifts, Dead Flowers
Click this text for event details
Facebook Event
Come on down to the cosy Kitchen Garden Cafe on Sunday 25th November 2012 to join us for our winter show. We'll be playing two seasonal sets, including songs from Festive Road, snowy covers, and some new songs. Support is from Simon Fox who joins us fresh from a date at Union Chapel, Islington. Info and ticket link below. We'll warmly welcome ye…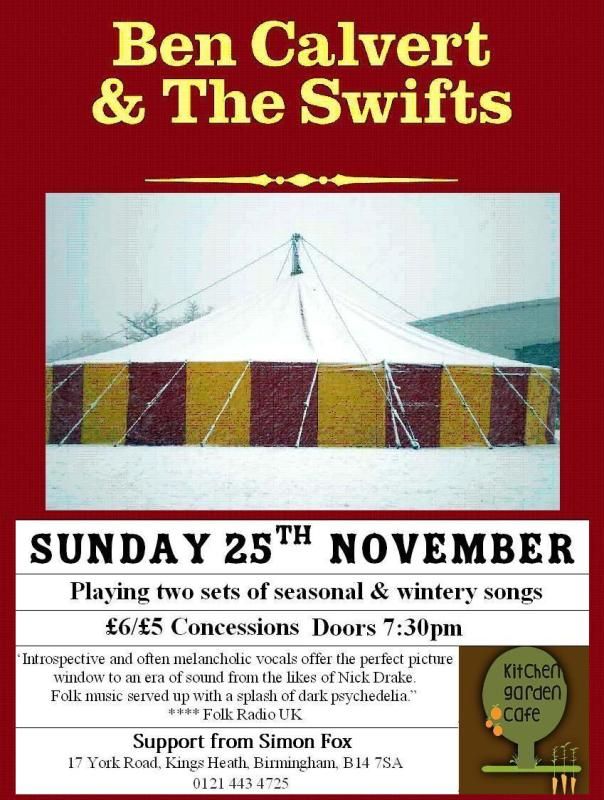 Click here to buy tickets from WeGotTickets
Past Shows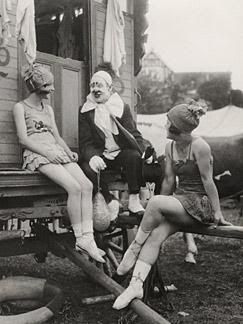 Saturday 13th October
Nev's Apple Jam Party
Ealing, London
With Katy Carr, John Crowe. Niall McDevit and many more.
Friday 31st August
Moseley Folk Festival, Moseley, Birmingham.
Swing Meadow Stage
5:40pm
Friday 24th August-Totnes
Totnes-Live Lounge at Studio Lounge
Polly Paulusma
Ben Calvert
Sunday 12th August-Birmingham
Bohemian Jukebox Sunday Social at The Bull's Head
Ruby Firecracker & Foxglove
City Fires
Ben Calvert
Doors 7pm. Free In.
Sunday 8th July
No Direction Home
Jackalope Campfire Stage 12:30am (Sunday night/Monday morning!)
Saturday 2nd June
The Lunar Festival, Tanworth-In Arden.
An intimate camping weekend of acoustic music at the spiritual home of Nick Drake.
Fionn Regan, Benjamin Francis Leftwich, Scott Matthews, Laura J Martin, and more.
(Ben solo)
Weekend Ticket £65 (Friday to Monday)
Tickets from moseleyfolk.co.uk
Sunday 20th May……………London…………….Folke Newington at The Waiting Room
(Ben Solo)
Friday 18th May…………….Bristol………………The Grain Barge
(Supporting The People's String Foundation)
(Ben solo)
£5
Sunday 13th May………….Birmingham………..mac
Valpolicella Girl Single Launch (Ben Calvert & The Swifts)
£10/£7 concessions
Thursday 26th April……….Manchester………..The Dulcimer
(Supporting The Woodwards, We Are Willow)
(Ben solo)
£4. Doors 8pm
Sunday 30th October
Hare & Hounds, Birmingham.
The Travelling Band, Burnside, Ben Calvert & The Swifts
Saturday 29th October
Bank Street Gallery, Kirriemuir, Scotland
Ben solo, Courtnay Stuart supports.
Sunday 23rd October
Moon & Sixpence, Glossop
Ben Calvert & The Swifts, + Support.
Saturday 22nd October
The Continental, Preston
David Rybka & The Victorian Dad Band, Ben Calvert & The Swifts, Unconscious Jungle
Friday 21st October
Vinyl Bar, Liverpool.
The Romleys, Ben Calvert & The Swifts, TBC, TBC.
Saturday 1st October
Wednesday 19th October
The Musician, Leicester
Elizabeth Cornish, Ben Calvert & The Swifts, Martin Luke Brown, Nancy Dawkins
Hausmunik, Munich, Germany
Gurdan Thomas, Ben Calvert & Hannah Lawson.
Sunday 11th September
Bohemian Jukebox Sunday Social, The Bull's Head, Moseley, Birmingham
Steve Ison, Joe BuzFuz, Ben Calvert, Theatre of the Absurd.

Friday 9th September
The Grain Barge, Bristol
Ben Calvert & The Swifts, My Two Toms, Finklebone
Friday 2nd September
Moseley Park, Birmingham
Moseley Folk Festival (Bohemian Jukebox Stage, solo)
5pm
Saturday 3rd September
Moseley Park, Birmingham
Moseley Folk Festival, (Lunar Stage with The Swifts)
Weekend ticket £79. (Villagers, Willy Mason, Stornoway, Badly Drawn Boy, Billy Bragg.)
11:10am
Spiritual song Ides of March made it's return to holy settings at St Mary Magdelene Church for The Nick Drake Tribute Gathering on Saturday 23rd July.

Wednesday 17th August
The Yardbird, Birmingham
Ben Calvert & The Swifts, Dust Motes, Julianna Bastock, Andy Flynn
Free in
Wednesday 27th July
London
Station Sessions Festival, St Pancras Station
6pm-7pm. Free
Two Spot Gobi, Ben Calvert & The Swifts
Saturday 23rd July
Tanworth-in-Arden
The Nick Drake Tribute Gathering, St Mary Magdalene Church,
4:30pm doors, Ben on at 6pm.
Sunday 10th July
The Bohemian Jukebox Sunday Social, The Bull's Head, Moseley, Birmingham.
(Dirty Old Folkers, Ben Calvert, David Leach, Dave Bodisson)
4pm-8pm Free Entry

Wednesday 29th June
River Rea Roots at The Tower of Song, Parkview Trading Estate
107 Pershore Road South, Birmingham, B30 3JX.
10pm. (Open mic before and after) By donation.
Good to catch up with some good ol' boys over whisky at the Erland & The Carnival show. Hannah Peel has got some lovely prints, so look 'er up and peruse her wares…
Here's the next show on Friday 15th April. It's me playing solo. in-store at We Are Birmingham. Hannah might play on a couple of tunes. A free event and…Bring Your Own Booze!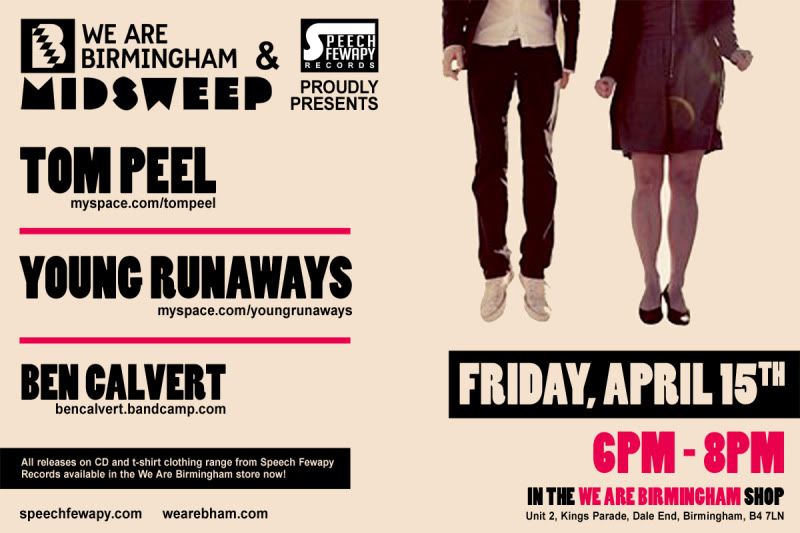 The Symphony Hall gig was a joy to play. The first act followed our hero through the seasons and between Birmingham and London by luxury train and budget bus only for him to find himself in a snowfield being hunted from a distance by a sniper. The second act was for and about lovers and circuses and ended with one of our own songs which we cheekily passed off as a Beatles cover! Here's to the next show: As fate would have it, over the last year we've kept bumping into Erland and The Carnival here, there and everywhere. With joint inspirations coming from the darker side of the carnival, psychedelia and both sharing spooked atmospherics ,it was only a matter of time before we found ourselves on the same bill. Hannah Peel will also appear as the main support. Tickets from the good people at Moseley Folk.

Our next show at The Symphony Hall is a bit special.
For this Folk for Free gig we're going to weave our way through 90 minutes of songs and sounds with the band in different formations. So that'll be me, Hannah Lawson, Dave McCabe and Carlo Solazzo together for the first time since September.
We may even get the Stylophone and the drumming monkey out, and I may make my debut playing keyboard in front of alive audience. We might make Hannah learn guitar.
We'll definitely use the grand piano for some never-performed-before songs in the key of spooky…
It's an early evening gig, so it's perfect to come to post-office if you work in Birmingham City Centre. It's also perfect timing for work-shy slackers, the self-employed, students and the homeless to make the gig. We'll see you all there.
So that's Thursday 24th February at 5:30pm.
Symphony Hall, Level 3 Bar, Broad Street, Birmingham
Set yr fancy virtual driving dashboard atlas to: B1 2EA
'Phone them at 0121 780 3333
Hannah and I had a gas playing support to the Jeffrey Lewis & Peter Stampfel Folk Band on January 20th.
I helped Peter out with some technical problems involving a sparking lead, and he and Hannah talked about low G strings! (They both play the violin). Jeff enlightened me as to the French Revolution being the father of all modern revolutions. I told him about Viz.