The days are getting longer and we're seeing that slow transition from the depths of Winter to brighter days. With that in mind, let some of my more breezy sounds put a Spring in your step.
She'll Go Out Walking In The Rain (April 2021).

This song celebrates being outdoors in the Spring, even if you do get caught in the April showers…
'The perfect soundtrack for the return of the outside days, this psychedelic folk number is written in the child-like pens of Syd Barrett and The Incredible String Band.' Music Insider
Listen now on Spotify and add it to your Rainy Days Songs playlist.
Weathervane (Taken From the Weathervane EP, October 2020)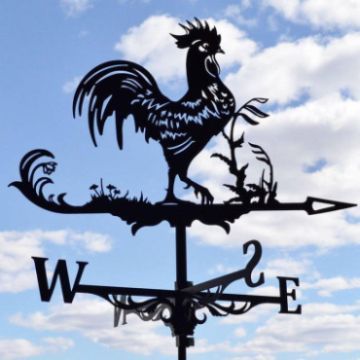 The Inside Days had a strange tendency to produce more uplifting art, and the Weathervane EP is one of those pieces. I recorded it at home in Stafford, between March and August 2020, in an optimistic mood. I played all the instruments, whether they be made of wood, or on the end of my stylus. This track is a welcome home, a reassuring hug of a song in a sea of uncertainty.
'Life affirming' folking.com
Create a 'Spring In My Step playlist' and add the track on Spotify
The Creatures Of Simplicity (From the 2008 album The Broken Family DaySaver)
The woodland animals gather round in a glade. Games are being played…

Last few copies of the Limited Edition CD The Broken Family DaySaver are available at Bandcamp
Reviews of The Broken Family DaySaver:
"Haunting, heart-bruising tales bitterly stumble into each other as if played by a meth-ed up, homeless Johnny Marr. The dark humour and stark honesty of Ben Calvert is paralysing, and charmingly so."
The Fly.
"The world of Ben Calvert is one of family, sex, drugs and psychedelic folk soul where city doldrums, insalubrious corners, glue-sniffers and cynical grey tile skies are redeemed and lined with silver by the innocence of the song Kids. The Broken Family Day Saver is the very type of English modern day troubadour album which would be perfectly aplomb in any Shane Meadows film, and sees a return to the form which previously heralded radio play and endorsement from John Peel."
Redbricks Magazine.